Air Asia Cadet Pilot Program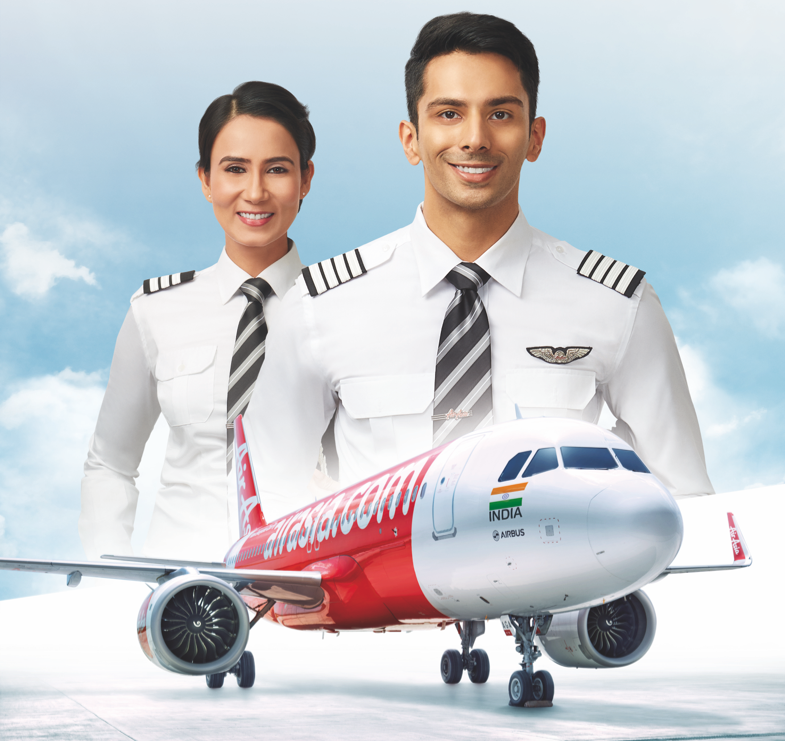 Air Asia Cadet Pilot Program​
Air Asia cadet program is the perfect launchpad to initiate an exciting career in aviation. Envision yourself at the helm of an Airbus A320 as a commercial pilot, boldly navigating the horizon while delivering world class levels of precision and safety.
By training with AirAsia you're guaranteed to unleash your full leadership potential while perfecting your analytical skills and eye for detail. The personal attention and guidance you will receive from your mentors at this program will nurture your passion for flying and see you transition seamlessly from a cadet to a high-performing pilot equipped for any challenge.
We invite you to step proudly into the ranks of the next generation of pilots through Air Asia's Cadet Pilot Program.
Eligibility & Selection:
Nationality: Must be of Indian Nationality or hold an Overseas Citizenship of India
Education: 10+2 with Physics and Mathematics. – An aggregate score of 60% and a minimum score of 60% in Math, Physics and English individually
Age: 18 -28 years on the last date of application
Medical: Ability to hold a Class I & II unrestricted medical certification.
Phase 1 : A written exam that can be cleared with 1 month of dedicated studies ( happened in my case Try Aptitude Questions and Answers and prepare only according to the syllabus that they provide you after filling the application .
Phase 2: Proficiency, Quantitative Aptitude, Language & Verbal understanding, Numerical proficiency, Critical thinking, Psychological Screening
Phase 3: APTITUDE, Spatial Orientation, Hand-Eye Coordination, Multi-Task Management, Short Term Memory, Physics Test
 FINAL PHASE– Personal interview
Eligibility: Air Asia Cadet pilot program
 Candidate should be of an Indian origin.
 Candidate should have passed 10+2 with Physics and Mathematics, Candidate should have scored more than 60% in subjects Physics, Mathematics and English.
Candidate should be of age not less than 18-28 years.
Candidate should be in possession of Class 1 and Class 2 medical certificates
Air Asia has expended its wings in Indian Aviation Industry. Now to cater its need for Aviators, Air Asia has come up with Cadet Pilot Program with New Zealand Airline
     How cadets get prepared at IFA:  
We provide 'Structural Training' and conduct Mock Tests, Psychometric Testing as per latest pattern followed by Air Asia, so that a student can access himself and excel in the test.
Unlimited sessions on Simulator + Joystick till the time the student is confident in handling with confidence.
We provide Technical classes which include getting well versed in Aircraft Instruments, and all the, Aircraft Technical Topics.
Structural training pattern, Mock interviews. Every effort is made to boost the confidence of the student.
Address :
C – 401, Second floor, Dev Plaza, 
Ramphal Chowk. sec – 7, New Delhi, 
Delhi 110075